"Pas de Deux" - From The CityLife Collection
£

65.00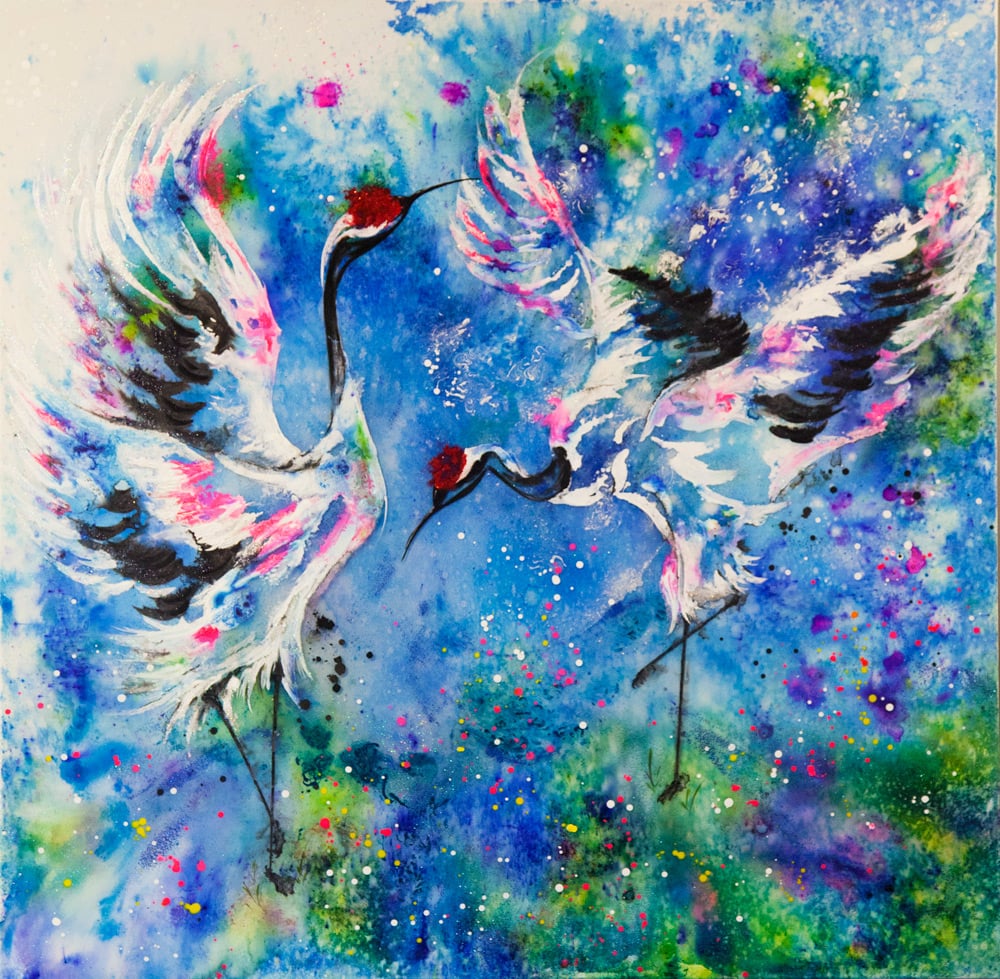 This is a stunning signed Fine Art Giclee Print on archival heavy weight paper from the original acrylic and resin, available in A3 or A2 sizes (should you require a different print format please see options below). A beautiful richly coloured interpretation of the stunningly graceful Red Crowned Crane. The Japanese crane (Grus japonensis) known as the red-crowned crane, also called the Manchurian crane, is a large East Asian crane among the rarest cranes in the world and is sacred and seen as a symbol of fidelity, good luck, love and long life in the Orient. It is also the second rarest crane species in the world. These tall, graceful birds are mainly white in colour with black lower wings. The wingspan of the Japanese crane measures up to 2.5 metres! Japanese cranes are the most aquatic species of crane and prefer to forage in deep water. Japanese cranes usually pair for life and perform an elaborate, synchronised, balletic courtship dance to reinforce this bond.
All Elizabeth Grant Art prints have been taken from original artworks and printed on textured Conservation Grade paper which means the colour will not fade. As the artist I can personally vouch that the quality of these prints makes them indistinctive from the original artworks.
See options for sizes available.
All prints are wrapped in tissue & posted in solid cardboard postal tubes, should you wish to have the print framed please email me for cost, thank you.
Should you wish to have a different size print or indeed printed on different media the following option are also available printed to order and can be printed on Aluminium, Canvas & Glass. Please message me for further information and prices
Your items will be posted to you within 1-4 business days via 48hr Royal Mail Tracked.
International Shipping is available. Please contact me directly before you place your order and I will be happy to research postage details for you.
Share