Polar Bear - WWF Wildlife Collection
£

45.00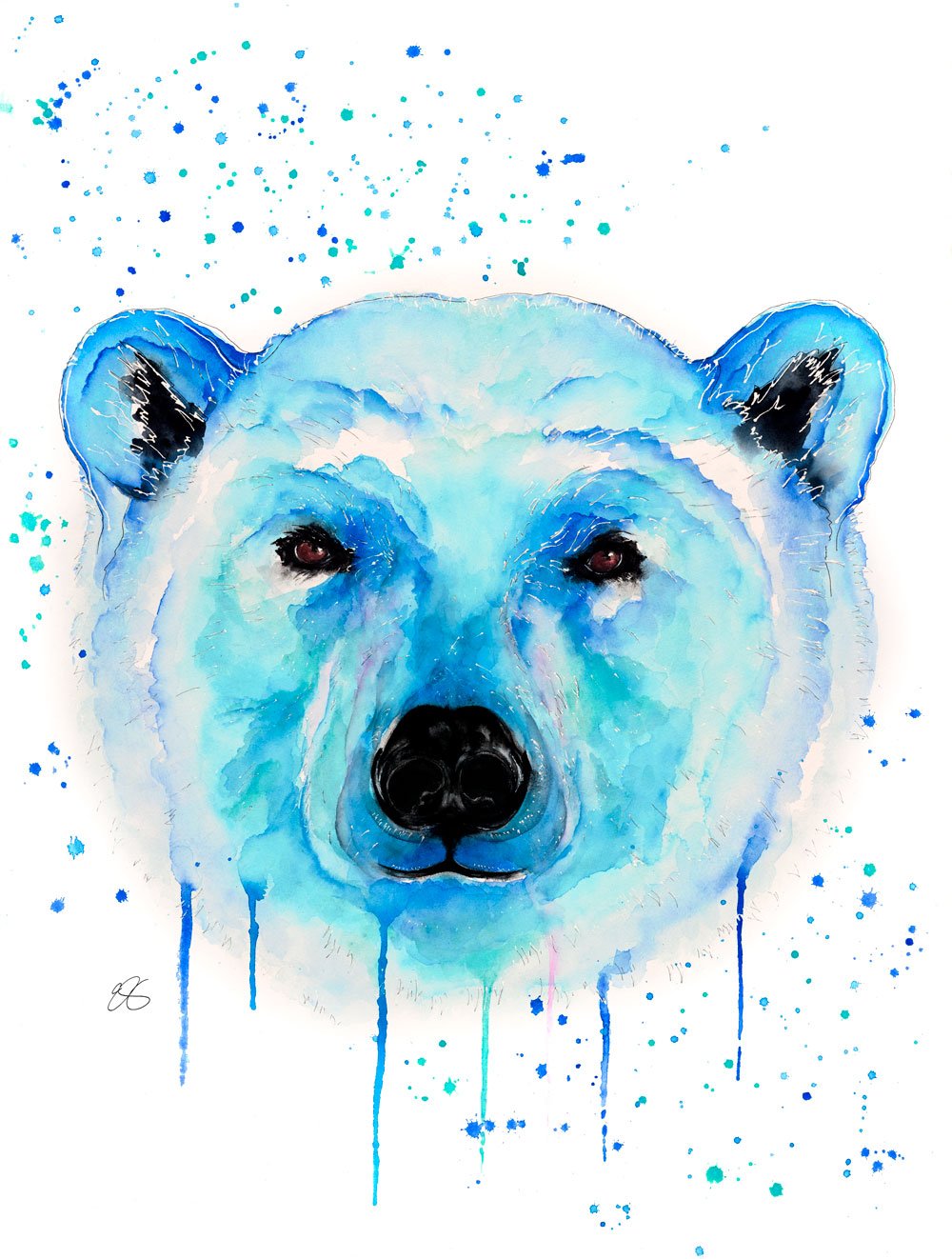 This is a stunning signed Fine Art Giclee Print on archival heavy weight paper from the original watercolour.
Polar bears are the planet's biggest land-based carnivores – although they actually spend most of their lives around water and ice (their Latin name means 'sea bear'). So they're at particular risk from global warming, which is melting the Arctic sea ice they depend on.
It's hard to imagine such impressive, powerful predators being vulnerable, but man-made climate change is making life tough for them – so their fate could be in our hands. We mustn't let them down.

I was commissioned to paint this for the WWF - UK along with six other animals, it has been an absolute privilege to have worked with such an amazing organisation and to know that I have helped in my own small way.
All Elizabeth Grant Art prints have been taken from original artworks and printed on textured Conservation Grade paper which means the colour will not fade. As the artist I can personally vouch that the quality of these prints makes them indistinctive from the original artworks.
There is a choice of A4 or A3. The actual prints of the painting are A4 or A3 with a white border approximately 2 inches all around giving you great framing options. So overall they are larger than the standard A sizes.
See options for sizes available.
All prints are wrapped in acid free tissue & posted in solid cardboard postal tubes, should you wish to have the print framed please email me for costs, thank you.
Your items will be posted to you within 1-4 business days via 48hr Royal Mail Tracked.
International Shipping is available. Please contact me directly before you place your order and I will be happy to research postage details for you.
Share