Sea Turtle - WWF Wildlife Collection
£

45.00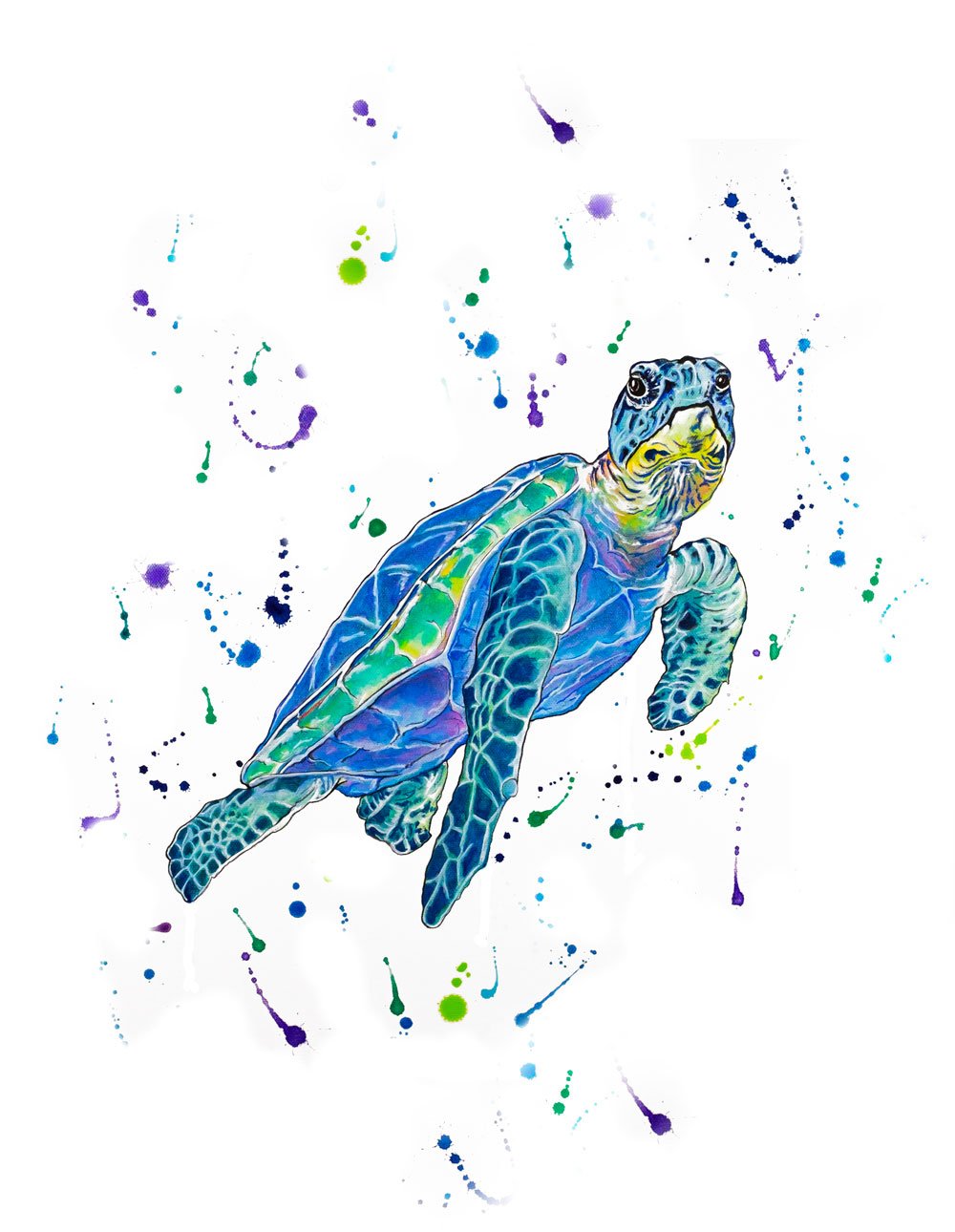 This is a stunning signed Fine Art Giclee Print on archival heavy weight paper from the original watercolour.
Marine turtles have been in our oceans for over 100 million years. They're brilliant navigators, swimming hundreds or thousands of kilometres between feeding and nesting grounds. But they face lots of threats along the way – so we're doing all we can to help them.
Marine turtle population estimates are based on the number of egg-laying females – we can't be sure of the numbers of elusive sea-dwelling males, or females that aren't breeding. But we do know at least six of the seven species are at risk of extinction.
I was commissioned to paint series of animals for the WWF - UK, it has been an absolute privilege and pleasure to be working with such an amazing organisation and to know that I have helped in my own small way.
All Elizabeth Grant Art prints have been taken from original artworks and printed on textured Conservation Grade paper which means the colour will not fade. As the artist I can personally vouch that the quality of these prints makes them indistinctive from the original artworks.
There is a choice of A4 or A3. The actual prints of the painting are A4 or A3 with a white border approximately 2 inches all around giving you great framing options. So overall they are larger than the standard A sizes.
See options for sizes available.
All prints are wrapped in acid free tissue & posted in solid cardboard postal tubes, should you wish to have the print framed please email me for costs, thank you.
Your items will be posted to you within 1-4 business days via 48hr Royal Mail Tracked.
International Shipping is available. Please contact me directly before you place your order and I will be happy to research postage details for you.
Share